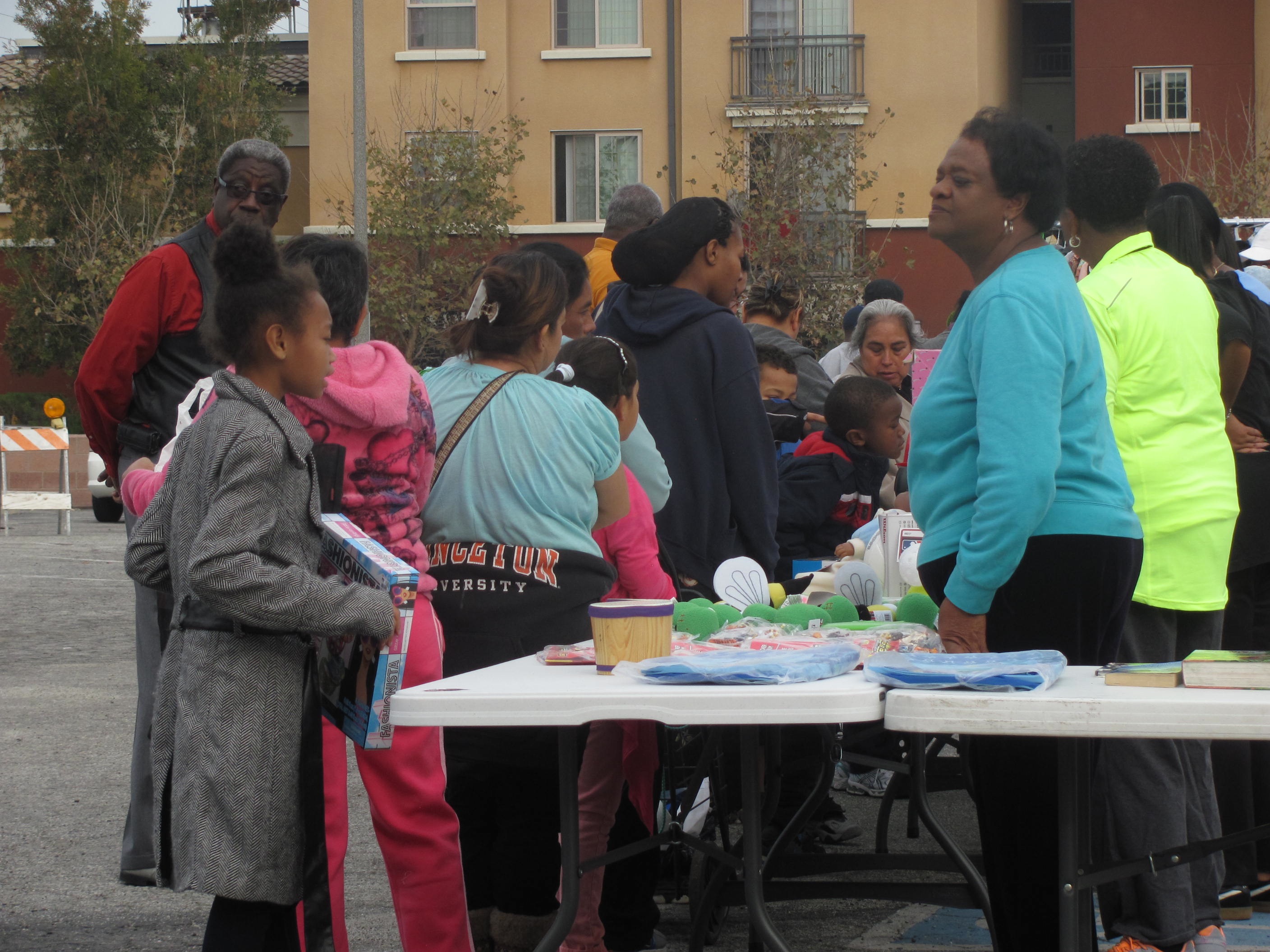 Posted December 30, 2014
On Saturday, December 20, 2015, at 10:00 am, Grant AME Church hosted its annual Community Giveaway for more than 400 men, women, and children from the neighborhood around the church.  Approximately 50 volunteers assisted the participants navigate the multi-stage event on the parking lot of the church located at 10435 South Central Avenue, Los Angeles 90002.  Toys and gently used clothing were donated by community and church members.  Food for the lunch and groceries were donated through the church's weekly food bank program.
Every child was able to choose a toy and families selected items from the many boxes and racks of clothing, shoes, and other accessories.  Lunch was served at tables decorated for the Christmas season.  Finally, as families departed, they were able to take home bags of groceries.
Congratulations to Cheryl Baylark and her committee of key volunteers for spearheading this community service activity.  So many families were served and benefited from this outstanding outreach event.