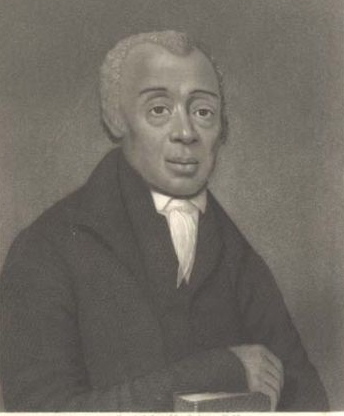 Posted February 1, 2015
Saturday, February 14, 2015 marks the 255th anniversary of the birth of Richard Allen, the founder and first consecrated bishop of the African Methodist Episcopal Church. What an amazing journey beginning with the birth of a slave over 250 years ago to a denomination that spans the globe with churches in North America, Africa, the United Kingdom, Haiti, India, and beyond.
I don't believe Bishop Allen, Absalom Jones, or the others could have imagined that a denomination such as this would be the result of a few African churchgoers who walked out of St. George Methodist Episcopal Church, their place of worship, in a body never to return because of the harsh, discriminatory treatment they received. From this walkout in November 1787, a peaceful yet powerful protest, Bishop Allen became the first great black leader in America. His leadership was based on the principles of self-help and self-determination that we follow today.
Born a slave, Richard Allen worked to buy his freedom and that of other family members. He received no formal education but taught himself. He became a co-founder of the Free African Society, the first association of American Africans for mutual aid.  Members paid dues into a fund to support the sick and destitute.
Needing a place to worship Richard Allen purchased a blacksmith shop to house the first black church in America. It was a struggle of over 25 years before the Africans were free of control from the Methodist Episcopal Church, yet they never waivered in their beliefs for freedom and independence.
Join AMEs from throughout the Southern California Conference at First AME Church on Sunday afternoon February 8, 2015 at 4:00 p.m. as we celebrate the life and legacy of our founder Richard Allen and the AME Church.