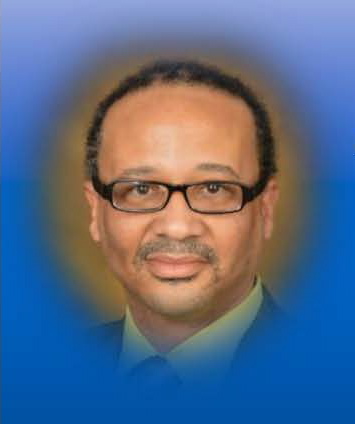 Posted March 15, 2015
Dr. Sean Gaston, Ed.D will facilitate a series of seminars and worship experiences over three weekends developed to prepare individuals to identify and exercise their spiritual gifts.  The seminars will be held on Saturdays from 9:30am- 1:30pm. The worship experiences, to be held Sundays at 3:00pm, will consist of praise & worship, scripture, prayer and a summary message. Seminar materials, morning snack and lunch will be provided.  The seminars are open to all and there is no cost to attend but registration is encouraged.  To register, please email Rochelle Edmondson at rochelledmondson@att.net or leave a message at 323-277-9499.  Children ages 5 to 12 are encouraged to attend but must be accompanied by an adult participating in concurrent seminars.
Weekend #1: March 21st and 22nd – A Relationship with the Master…How Bad Do You Want It?
Weekend #2: April 11th and 12th – The Fruit of the Spirit…What's In Your Basket?
Weekend #3: April 18th and 19th – Spiritual Gifts…It's Not Yours (Don't Block My Blessing)!
The Rev. Dr. J. Arthur Rumph requested Dr. Gaston to create a workshop on spiritual gifts.  A workshop on spiritual gifts could not begin without ensuring attendees had an understanding of their relationship with God and understanding the characteristics of the Holy Spirit. After addressing these topics, there can be an authentic conversation about accessing and intentionally exercising our spiritual gifts. These gifts have been specially prepared for us to use in 'Kingdom' building.  During the seminar, Dr. Gaston will explain the title #Chronicles: God Prepares the Believer.
Dr. Gaston, a native of Compton and a member Grant Church, has facilitated workshops on church denominational history and teambuilding through the Lay Organization and Voices for Christ Choir. He has also facilitated many workshops in his professional circle as a school administrator. His drive and passion for education has made significant impacts on the communities he has served over the last 20 years.
His messages are generally described as cutting edge and edgy as he seeks to "stir up" the spiritual community through his powerful oratorical ability. Dr. Gaston brings his unique and fresh perspective on Biblical concepts blended with life experiences.  Now, he returns to spiritual workshops with fine-tuned skills.
This event is sure to enhance the spiritual growth of a cross section of individuals.  A young adult parishioner explained it best, "I like it when Dr. Gaston comes to speak, because there is something for all ages to relate to."  Come and see what is in store for you.
Dr. Gaston earned his Bachelor of Arts Degree from California State University, Northridge (CSUN), Master of Arts from California State University, Long Beach (CSULB) and Doctorate in Educational Leadership from Azusa Pacific University.
For more information on the seminars and worship experiences, contact the church office at 323-564-1151.