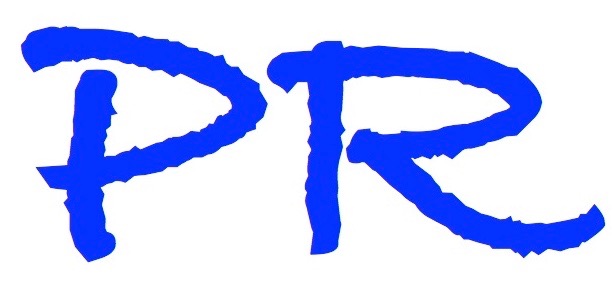 Posted October 22, 2016
Our mission as the Commission on Public Relations is to spread Grant's ministry through web and media technology. Want to know Grant's history with the Watts Community? Or inform your friends, family, and co-workers about the latest activities Grant members are involved in? The Commission can help boost our church's presence to more audiences than ever before. Get to know the persons in this wonderful team:
Kathy Drayton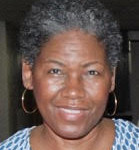 Kathy Drayton has been a member of Grant A.M.E. Church since October 2001. She is a graduate of the University of Colorado at Denver with a Bachelor of Science in Business and a Master of Science in Accounting. She is a certified public accountant in the states of Colorado and California and works for a major public transit agency. Mrs. Drayton is a Steward at Grant and has served as the chairperson of the Commission on Public Relations since December 2015. She was instrumental in the development of the current website and has maintained the site since inception in 2013. Her goal for the commission is for the young adults to take control in advancing the use of technology in the ministries at Grant and to promote the church in the community. The use of social media and online giving are areas the commission are currently undertaking. Mrs. Drayton is also active in WAM (Wednesdays Alive Ministry); in the choir; the local, conference and connectional Lay Organization; and many other areas in the church. She enjoys presenting and promoting musical events.
Alexis N. Jackson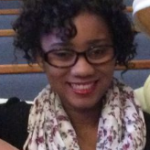 Alexis N. Jackson is a freelance visual artist with a variety of skills in 2D/3D motion graphics and traditional art media. She graduated from the University of Southern California with a Bachelors of Arts in Animation and Digital Arts and a Specialization in Web Development. She is currently attending El Camino Community College to pursue a certificate in Sign Language Interpreting, in the hopes to incorporate her advocacy in visual art for the American Deaf community, as well as other persons with physical and mental disabilities. Alexis grew up in the AME Church and was active in numerous church organizations, such as the Lay Organization, Sunday School, and other youth organizations, and now serves as a Web Technologist for the Commission. She believes in sharing her artistic talents through community service, such as Kirkland Academy School for Excellence: Labor of Love Day Camp, and expanding her connections through her international travels. She has traveled to countries such as Australia, New Zealand, Spain, Italy, France, Netherlands, Germany, and Brussels. And she plans to travel more someday! Alexis lives by this scripture: "For with God nothing will be impossible" – Luke 1:37 NKJV
Brittany Nickolas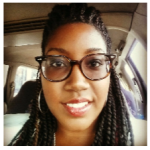 Brittany Nickolas has been a member of Grant A.M.E. since 2002. In that time she has graduated from California State University Dominguez Hills with a Bachelors of Arts degree in Interdisciplinary Studies: Environmental Science, Liberal Arts, and a minor in Film and Television Productions. Brittany currently works part-time as a production assistant for studios and production companies both big and small throughout Los Angeles. Walt Disney Studios, Universal Studios, DreamLand Productions, and FemmedeFilms to name a few. In addition to Brittany's busy schedule and involvement with ministries at Grant, such as the Youth and Young Adult Choir, and the Daughters of Destiny Mentorship, she has also started using her skills in media production. Starting in 2015, Brittany has taken a lead role as the Media Production and Publicity chair for Beyond the Wall. Some of the things you can look forward to from Brittany and her team is better access and insight on events and programs not only happening at Grant, but also in the community through Grant's many ministries. There are also plans to bring Grant further into the tech world by utilizing the many social media platforms. These are exciting times for Brittany in connection to her faith walk here at Grant A.M.E. All she asks is for you to #WAITONIT!
Rev. Phillip Eugene Ross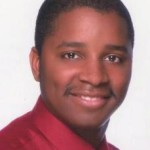 Rev. Phillip Eugene Ross was born and raised in Compton, CA. He graduated from to Kenyon College with a Bachelors of Arts in Music. While at Kenyon, Phillip was active in multiple extracurricular activities, including being the Founder and Director of the Gospel Choir and the Junior Class President. Phillip grew up in the AME Church and was an active member of various church organizations. He accepted Christ at an early age, but rededicated his life to Christ at the age of 11 at a Christian Summer Camp. Phillip has a heart for ministering to people. He enjoys teaching the Word and sharing the wisdom contained within the Word. Phillip was ordained as an itinerant deacon in the AME Church and he is currently continuing his education as a Master's student at Claremont School of Theology.
Milton Bridgewater

Milton Bridgewater has been a member of Grant A.M.E. since 1992. He is a graduate of Los Angeles Southwest College with an Associates of Arts degree in Business Administration. Mr. Bridgewater is the newest member on the Commission on Public Relations and is active as the local Lay Organization President, Trustee Board Member, and President of Usher Board Number 2. His role with the Commission will be to encourage members to learn more about mobile app usage and work with organizations to provide information on their activities and ministries. Mr. Bridgewater has always had an interest in computers. He has over 20 years experience working with computers and will share that knowledge with members.
We don't want to forget other members who contribute to the team!
Rhonda Bradford
James Rumph II
Jackie Cochran
Are you a good writer? Graphic Artist? Photographer? Web/App Developer? Activities Coordinator? Web Researcher? Video Editor? If you want to join our team, let any of the team members know! Still not sure, how you can help us? Provide us good feedback on how we can improve Grant's ministry through technology.