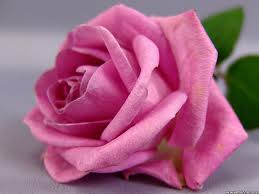 Posted October 13, 2014
The Daughters of Destiny is a mentoring program sponsored by the Willie B. Webster Women's Missionary Society as part of a Southern California Conference Women's Missionary Society Initiative.   The Daughters of Destiny (DOD) program centers on young ladies between the ages of 13 and 18 years of age.  This year the following (9) young women participated in the Daughters of Destiny Program:
Kallie Dansby
Daeshania Earls
Destiny Frazier
Mykayla Holmes
Mikeona Johnson
Dionne Landry
Sa'Lima Martin
Amiya Rice
Alawna Sherouse
 The Daughters of Destiny Program is a six week course with a biblical focus designed to elevate self-esteem and promote positive, healthy relationships.  The DOD program trains young women to stay focused on the concept that they are temples to be Holy before Christ.  The young ladies examine ways to be equipped to:
Build and maintain self-esteem
Promote healthy relationships (male and females as friends)
Promote self-worth and self-esteem
Seek and receive deliverance and healing of the past
Speak purpose into their lives
The Grant AME DOD Program began with a strong leadership team that planned and delivered a powerful program for the Daughters.  Members of the leadership team were Cheryl Baylark, Lessie Thompson, Lorrain Watson, Doris Broussard, Tamicia Shay Howard, and Jacqueline Cochran.
The six sessions of instruction included hands on activities, interactive experiences, and rap sessions with guest presenters who brought a wealth of information to our daughters.  Decorating hope chests, learning to to give themselves a facial were augmented with discussions about overcoming the con-games of life, not worrying about what others may think, and loving themselves and God.  Two of the regular activities in the meetings were to bring a woman of the Bible to life and the Circle of Trust where confidential topics and concerns were discussed from a Christian perspective.
The Daughters participated in a Southern California Conference level Dedication Ceremony where their parents and mentors witnessed their public dedication to God and the life of a young Christian woman.  The Daughters will spend the year together participating in service projects and educational and social outings.
(Support more youth and activities of this type by  donating here.)