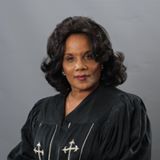 Posted March 21, 2015

The Officers of Grant AME Church are praying for our spiritual growth during this season of Lent.  As we approach Holy Week, we want to invite everyone to our special Maundy Thursday Candlelight Communion Service and Fellowship Dinner on Thursday, April 2, 2015
.   The Fellowship Dinner
 will be served at 6:00 pm
 and the Candlelight Communion Service
 will begin at 7:00 pm. 

We have invited Allen Chapel AME Church, Riverside to share in this special Holy Week Event.  Rev. Noella Buchanan will be the preacher of the hour.  She has accepted and informed us that a bus load of members will be coming to the service.
We want to roll out the carpet in true Grant stye, so  please calendar this date and invite your friends and family to attend.