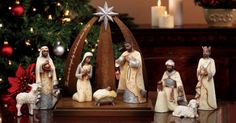 Posted December 30, 2014
Did you know Christmas day is the beginning of the celebration of Christmas, not the end? According to Dr. Calvin H. Sydnor III, the 20th Editor of The Christian Recorder, "advent ended on December 24th and the Christmas season began and is celebrated for 12 days until January 5th and on January 6th, Epiphany (and the Sundays after the Epiphany) is celebrated".
What does it mean:
Advent – the first season of the Christian church year, leading up to Christmas and including the four preceding Sundays.
Christmas – an annual festival commemorating the birth of Jesus Christ observed most commonly on December 25 as a religious and cultural celebration among billions of people around the world.
Epiphany – the manifestation of Christ to the Gentiles as represented by the Magi (Matthew 2:1–12).