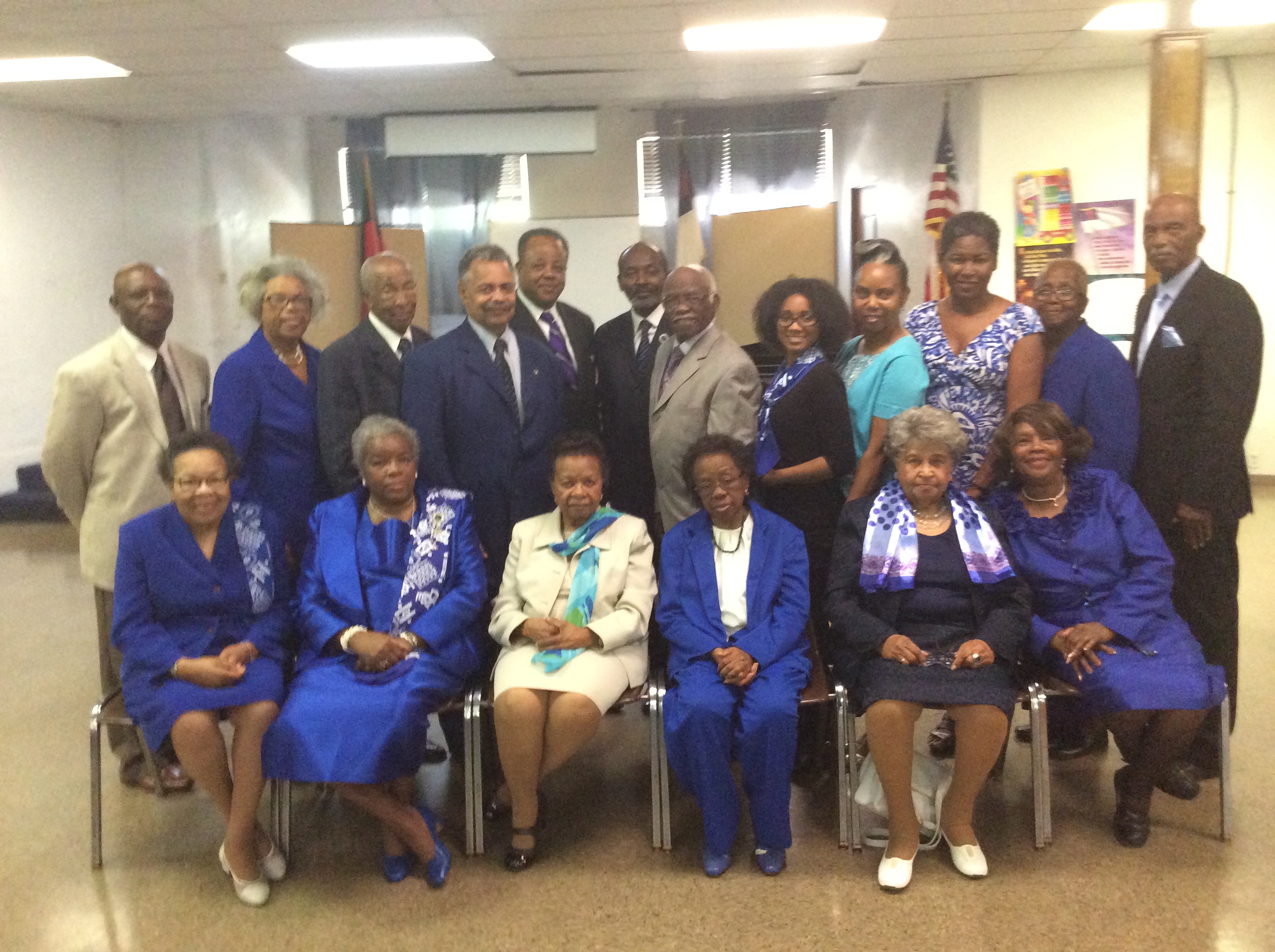 Posted December 9, 2014
Annual Lay Day
Exhorter Gwendolyn B. Williams was the speaker for the service on August 24, 2014.  As an Exhorter, Sister Williams can perform all of the duties of a licensed minister except to offer the sacrament and perform marriages.  Continues in the tradition of Jarena Lee who was the first licensed exhorter.  Exhorter Williams, a member of Brookins AME Church,  serves as the Chaplain of the Southern California Conference Lay Organization. She received her license as a Lay Exhorter in 2009 from Presiding Elder Roosevelt Lindsey.
The theme for the message, taken from Matthew 16:20, was "Laity Called and Committed to Discipleship" which discussed the call to discipleship and the cost of discipleship.  Discipleship is not a path to riches or popularity but it is a call to pray, seek guidance, meditate, and a compulsion to spread the gospel. Our goal should be to train in order to train others in the tradition and relationships of Moses and Joshua, Elijah and Elisha, and Peter and Paul. We should follow the example of Jesus to make disciples: He invited followers to come and see, to come and follow, and to come and be with Him. Exhorter Williams left us with the question, "Are you willing to become a Christian disciple by making the decision to follow Christ? What is your choice?"
The service was followed by a luncheon where members from Grant, Brookins, and St. Marks were in fellowship.  Grant was honored at the worship service and reception by the presence of Retired Bishop C. Garnett Henning, former Lay Council Chairman.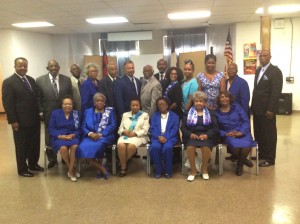 Grace Israel Wins First Place in Poetry at Conference Lay Arts Festival and Receives Honorable Mention at the District Contest
Grace Israel, 14-year old daughter of  Darryl and Judith Israel and a student at King Drew Medical High School, competed this summer in the Lay Christian Arts Festival in the poetry category.  The festival gives the youth and young adults of the conference an opportunity to compete in the areas of song, dance, oratory, and visual arts.
Grace won first place at the Southern California Conference Lay Organization competition and honorable mention at the Fifth District Lay Organization competition.  She is excited and looking forward to competing again next year.  Her poem follows.
Seen Today, Gone Tomorrow, and Never Seen Again
I woke up in the morning to go outside of my hut to play,
But my mother wanted me to be with my brother while he goes to hunts today,
My brother and I went into the jungle to go hunt,
Remembering why my mom sent us there I suddenly heard a grunt
So my brother and I hid behind a tree,
Even though we still couldn't see
I saw people of my color chained together,
Sweating from the really hot weather
The next thing I saw were people as white as a dove's feather,
They carried in their hands whips made of leather
I could see that those people had eyes as blue as the ocean,
And they move with a lot motion
Luckily, those people were there for a quick moment,
For my brother and I was glad to make a quick movement
As we got closer to what we needed to find,
Those same people started chasing us from behind
We thought that they would get tired from running,
But they caught us and thought it was funny
By separating my brother and I they put us in different cages,
With other people that spoke different languages
They put us on this big ship,
With different people that were a little bit striped
The ride was very bumping and long,
Even though the ship smelt like a lot was very wrong,
Finally the ship sails onto a new land,
Which I just couldn't understand
When we got off the ship, those people took my clothes and started to exam me,
And turned my body to the hot sun that blinded me, so I would not be able to see
I started to think about my father and mother,
And all the things I saw happen to my brother
They gave me a name that wasn't mine,
Even though they thought it was fine
My brother was sold to a different plantation far away,
Which made me sad to think that seeing him was my last day
One day I tried to run away but that didn't work,
Because I ended up getting hurt
But then I realized that I was stuck with this strife,
It was like being cursed for the rest of my life.