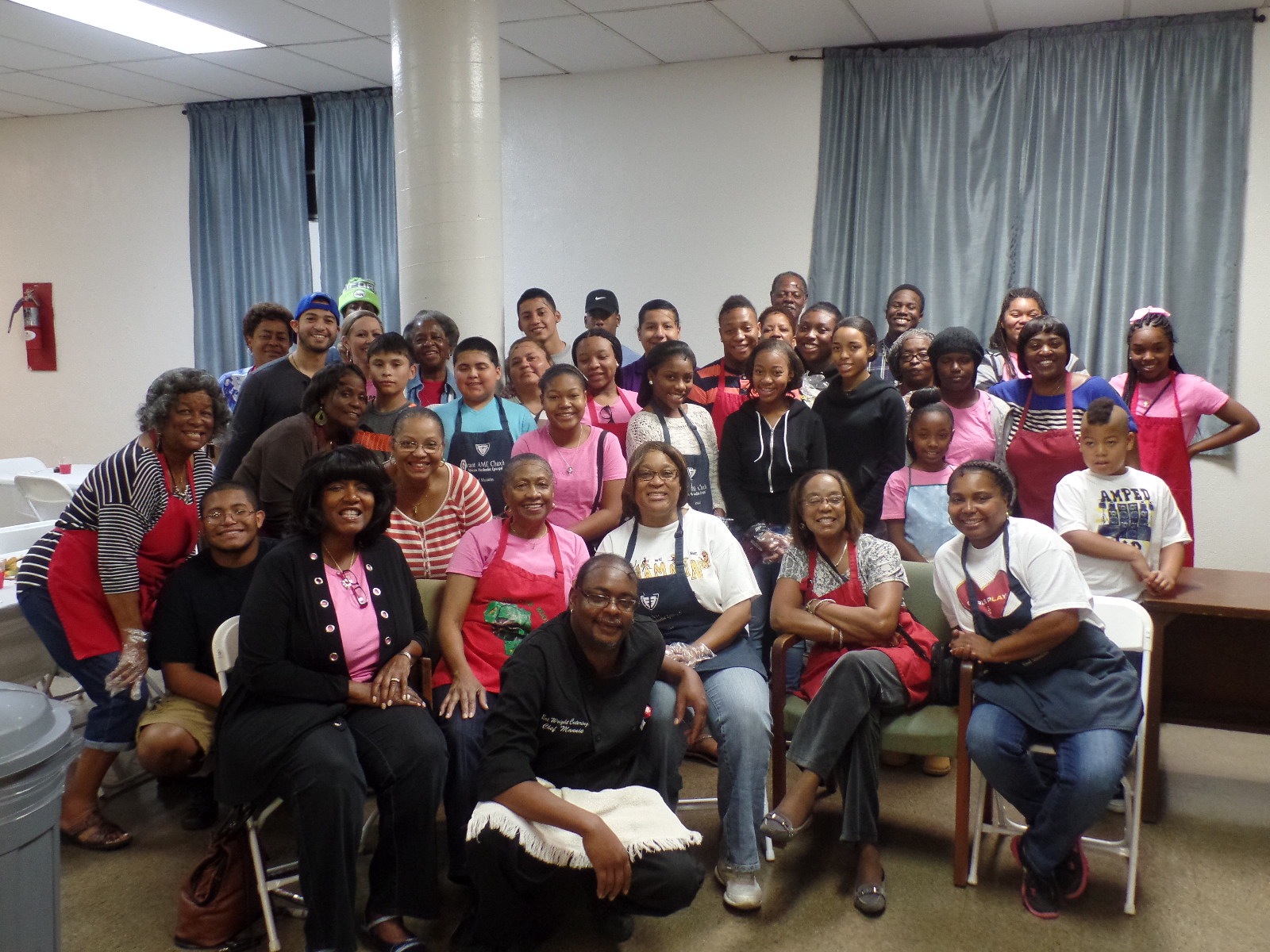 Posted December 9, 2014
On Thanksgiving Day, Grant AME Church served Thanksgiving Dinner to over 150 people.  Guests included families and children who live in the community around the church.  The traditional Thanksgiving turkey dinner was served in the first unit of the church where tables had been beautifully decorated with fall centerpieces and a special See's Candy treat provided by Brenda Jones.   Arvis Jones and other members of Grant serenaded the guest with Thanksgiving songs.
Volunteers from the church and community greeted the guests and served the meal.  Thanks go to the members of Grant, the Daughters of Destiny, and students and staff of St. Mary's and Verbum Dei High Schools.  Special accolades go to Cheryl Baylark and her team who coordinated the event.
Finally, as guests departed, they were given bags of groceries as part of the Food Distribution Program.  Smiles and warm and sincere words of thanks were expressed as they departed.