Posted March 14, 2016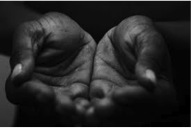 "Everybody can be great… because anybody can serve. You don't have to have a college degree to serve. You don't have to make your subject and verb agree to serve. You only need a heart full of grace. A soul generated by love." – Martin Luther King Jr.
"I don't think you ever stop giving. I really don't. I think it's an on-going process. And it's not just about being able to write a check. It's being able to touch somebody's life." – Oprah Winfrey
---
In a recent article in the Huffington Post, it explained how a new report suggests that approximately 86 percent of high net-worth Americans said giving back to society is an important part of their lives. According to the Study by U.S. Trust most of the wealthiest Americans believe that giving is an "essential" component to their success.
So what does this tell us? It illustrates that giving is not a burden or some evil plot for churches and other organizations to get money out of your pockets, but rather it's a moral, spiritual, and natural principal that will develop opportunities for us and improve our lives…even if you are not a Christian. When we hold on tightly to our money it's like we close our fist from receiving the blessing and opportunities that should come our way. When we give to help others, without wanting anything in return, the natural law of giving will reward us because our hands are open to receive.
Basic Principles of Giving
Narcissistic giving doesn't count:

Giving to be noticed and honored by others is false morality. In other words, you act in dishonesty and selfishness to get what you want without thinking about the others wellbeing. (Matthew 6:1-4)
Cheapness yields little return: Giving from a mindset of excellence opens up opportunities for you to reap in excellence. Giving in excellence is not about how much money you give, rather the sacrifice and excellence you put into it. It is easy to give someone a ragged and tattered coat that you don't even want, but the excellence in giving is giving away that nice coat that you love so much to someone else. The bible says in 2 Corinthians 9:6, Now this I say, he who sows sparingly will also reap sparingly, and he who sows bountifully will also reap bountifully.

Givers don't pout:

Don't pout because you are giving out of obligation, but be a cheerful giver because giving is part of your character, it's who you are, you give out of love. (2 Corinthians 9:6-7)
Recognize who you are really giving to: Giving is not just simply adding to the church budget, but it is sending up a thank offering to God Himself. We give to others as unto the Lord.
Giving is worship: Giving is a key element of our worship. When we give we are worshipping Almighty God according to His word, and not by how we feel or how we think.

Giving is not a lottery:

Give out of love not the ulterior motive of getting something out of it. There is a natural law to giving and generosity, you reap what you sow, but give even if you won't receive anything back. Let God take care of the rest.
Although God has mandated that we give as part of our obedience and worship, He also asks us to give as a principle of love, compassion and godliness. Giving is not about pride, guilt, or greed. Nor is it about pressure, gimmicks, or power. It is about love, our love towards God and being thankful, and our love and compassion for others in need.
Giving is a sacrifice of love, just as Jesus gave the ultimate sacrifice by giving His life for us. Jesus showed us that giving selflessly is wrapped in the glory of God, and whether we receive it now or later there is an eternal reward for those who give with the right heart. Jesus rose from the depths of the grave through the giving of His life, so shall we rise out of our circumstances to blessing when we give of ourselves.

El Juan Jones not only believes in giving his tithes and offerings but also his time and service. As Director of the Los Angeles Boys and Girls Club in Lincoln Heights, he spends much of his time serving in the community and mentoring youth.