Posted July 22, 2014
Ladies of all ages, you are invited to attend fabulous workshops and panel discussion, JAZZ celebration luncheon, and powerful worship at the "Break Every Chain" Women's Conference at Grant A.M.E. Church.  Registration is $25.00 and includes lunch. Click here to purchase your ticket through Pay Pal or click on the Giving tab above.
Saturday July 26, 2014
Two dynamic women who are leaders in the A.M.E. Church, Mrs. Lessie Thompson and Ms. Shawna Edwards, will facilitate the Saturday workshops.
Mrs. Thompson has demonstrated stellar leadership in many positions in the church at large including the office of President of the Southern California Conference Women's Missionary Society (WMS).  Mrs. Thompson is a candidate for Secretary of the Connectional WMS.
Ms. Shawna Edwards is an active member of First AME Church Los Angeles and has held offices on the local, area, and conference levels and is now serving as First Vice President of the Fifth Episcopal District WMS.  Shawna also serves as the Young Women's Initiative Coordinator for the Southern California Conference WMS, and is the Unit Chair for the Bernadine Murray Unit of the Sarah Allen's Women's Missionary Society at her local church.
The workshops will focus on exploring the forces that bind and inhibit women's abilities to pursue and accomplish their God given purpose.  Attendees will be equipped with strategies to loose the chains that bind and move forward in their lives with purpose, determination and enthusiasm.  In addition to the workshops, Dr. Carol Smith will facilitate a panel discussion on women's concerns
A sumptuous luncheon will be provided while the ladies enjoy the harmonious renditions of Jazz standards and contemporary selections presented by The Girls' Choir of The Harmony Project.
Sunday July 27, 2014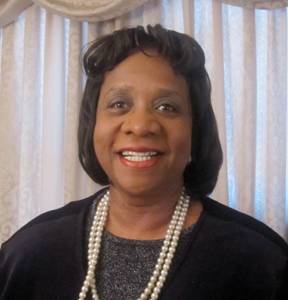 The Conference will culminate with a Women's Conference Celebration Worship Service on Sunday, July 27, 2014, at 9:30 a.m.  with the blessed  teaching and preaching of Reverend Carolyn S. Bell, Pastor of Rose of Sharon AME Church in Norwalk California and President of the Fifth District A.M.E. Women in Ministry.  Reverend Baskin-Bell was a member of Grant AME in Los Angeles for 23 years. At Grant, she served as an associate minister for 10 years. Her ministry primarily focused on the spiritual, mental, physical, and emotional state of women.  She also served as chairwoman of the Grant A.M.E. Women's Conference for many years setting the standard of excellence that continues today.
The worship service will include musical selections by the Melodious Voices of the Women's Conference Choir under the direction of April M. Cooper of Faith Fellowship Bible Church in Corona California.   Rehearsal will be held on Wednesday, July 23, 2014, at 7:30 p.m.  Come out to join the fellowship of sister through song.
All women are invited to participate in the Saturday activities and everyone is invited to worship on Sunday.