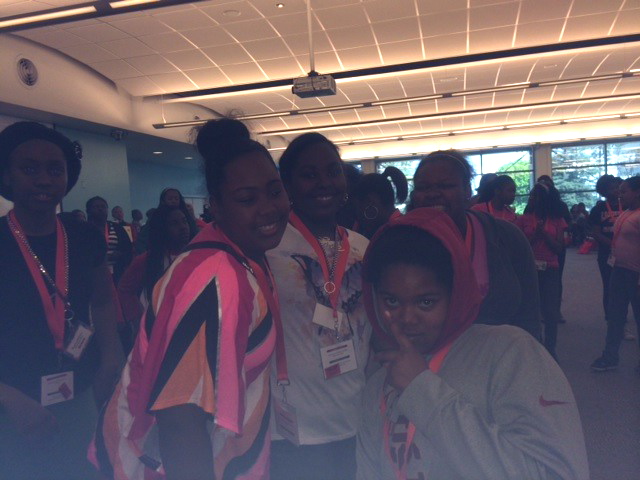 Posted May 20, 2014
On Saturday, March 29, 2014, seven young women, three parents, and four Daughters of Destiny mentors attended the Young African American Women's Conference at Pasadena College.  The event was sponsored by the Pasadena Alumnae Chapter of Delta Sigma Theta Sorority.
There were separate workshops for both the girls and the adults.  Attending sessions in college classrooms was an exciting event for the girls.  Workshop topics ranged from starting your own business to taking care of your hair.  Attendees had a chance to interact with talented experts and role-models.
The girls left with great "swag bags" and one of our girls won one of the grand prizes!  The conference was a hit and the girls want to attend again next year.  We invite all young women to attend.  We will post the conference information on the website as soon as it is announced in 2015.
This was the last event for the 2013 Daughters of Destiny Class.  The program for 2014 will launch on July 29, 2014.  Watch this website for more information.